In a slightly different prediction, we decided to explore why the radar shows a lot of green around each radar site during this time of year, mainly at night.
according to bird cast, 357 million birds are expected to be in the air tonight after sunset on their migratory journey across the United States. They project areas of highest migration intensity near the Mississippi River from northern Minnesota down St. Louis.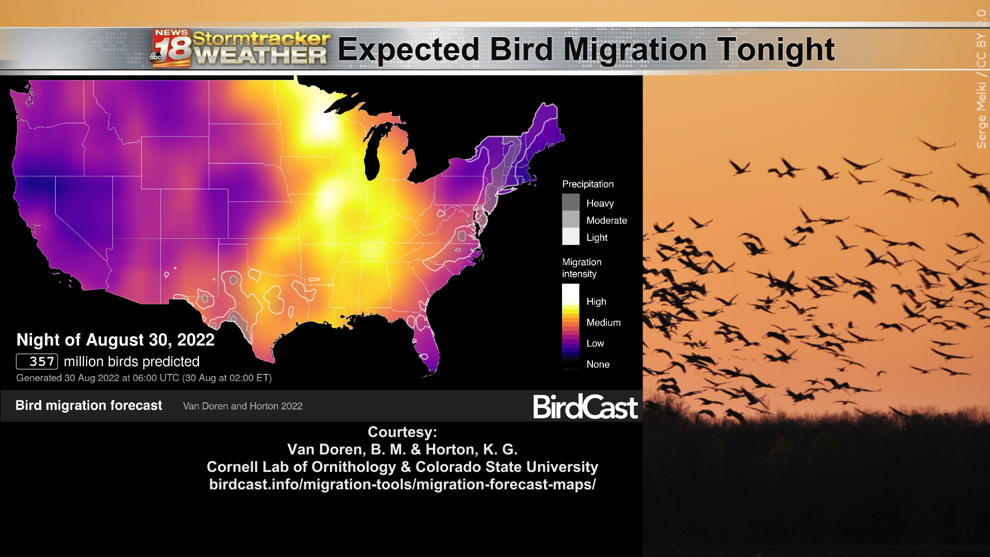 BirdCast's Migration Dashboard Over seven million birds are estimated to have crossed Eau Claire County last night, and a similar number should be tonight. This impressive display is difficult to see as the peak of activity usually begins about 30 minutes after sunset and peaks 2-4 hours after sunset.
That's where weather radar comes in. Weather radars are most often used to track weather phenomena like rain and hail, but radars aren't smart enough to know what they're detecting. Radar simply sends out a beam of radiation at a certain amplitude and frequency and records how much of that energy bounces off different things in the air and back to the radar.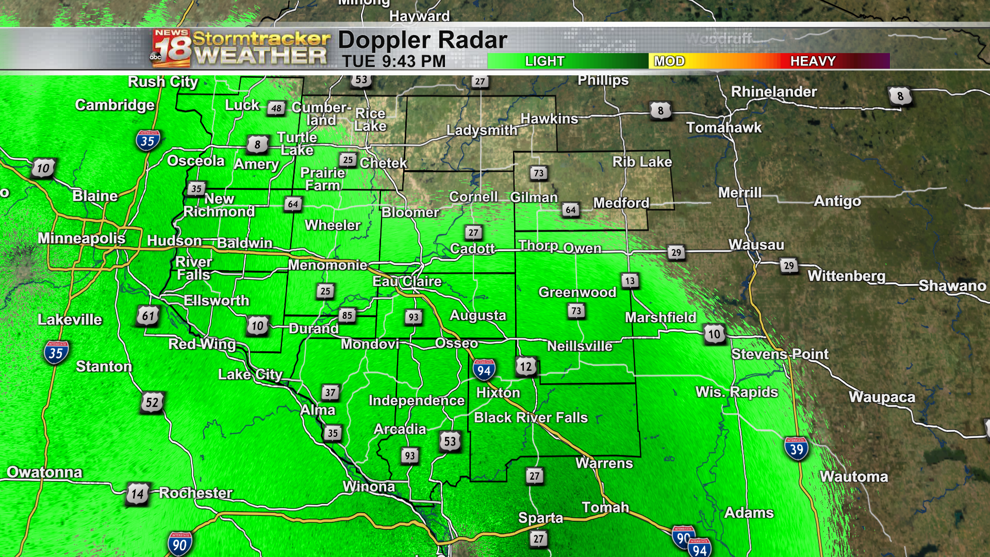 It measures both the amount of energy reflected and the time it takes for the energy to return. So insects, dust, birds and sometimes buildings and windmills are detected and displayed by the radar. This is why the radar images, especially during the 10:00 PM show, appear to have detected a lot of rain, especially in the circles around the radar sites near Chanhassen (west of the Twin Cities) and La Crosse.
When moving like tonight on a clear night in late summer to autumn, its movement indicates a northwest-to-southeast movement. Note that this disappears after a certain distance from the radar because the earth is curved and her beam remains straight. At this point the radar beam is higher off the ground than the bird.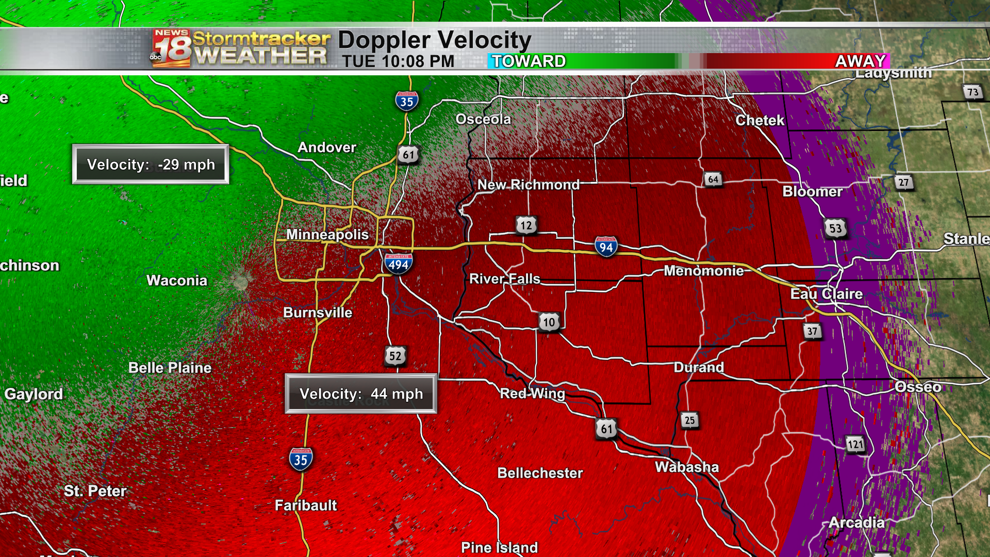 You can also use the same velocity product that you use to track strong thunderstorms. Note that the colors are green for radar NW and red for SE. Green indicates that the detected object is moving towards the radar, red indicates movement away from the radar. Radar has detected speeds of around 15 to 30 mph this afternoon and evening, but these could reach 45 mph or more during peak travel after sunset.
About the forecast: With nothing to track, we were able to speak broadly about bird migration and use weather radar to detect it.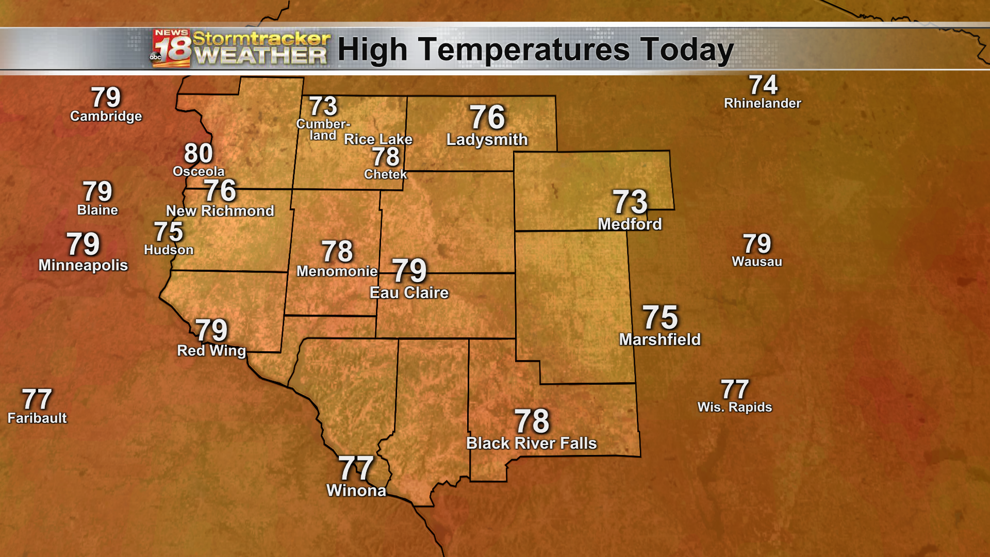 Temperatures rose into the mid-70s to mid-70s across most of western Wisconsin this afternoon, with morning lows in the low 50s to start a mild day. It's sunny all day, with low humidity all day and a dew point of 40 to 50 degrees.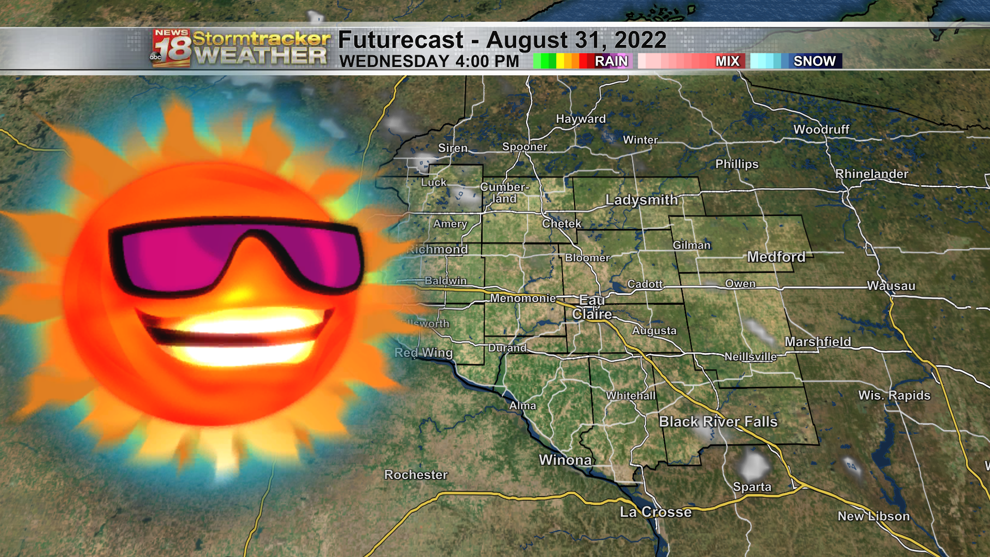 Weather conditions will not change much other than slowly getting warmer over the next few days, with humidity rising slowly and peaking on Thursday night and Friday, before a cold front on Friday afternoon/evening.
The front will see temperatures warm to the mid-80s and dew points in the high to mid-60s, followed by a small chance of showers and thunderstorms. The chances of mild weather returning on Saturday and Sunday and a few showers and storms on Labor Day are very slim.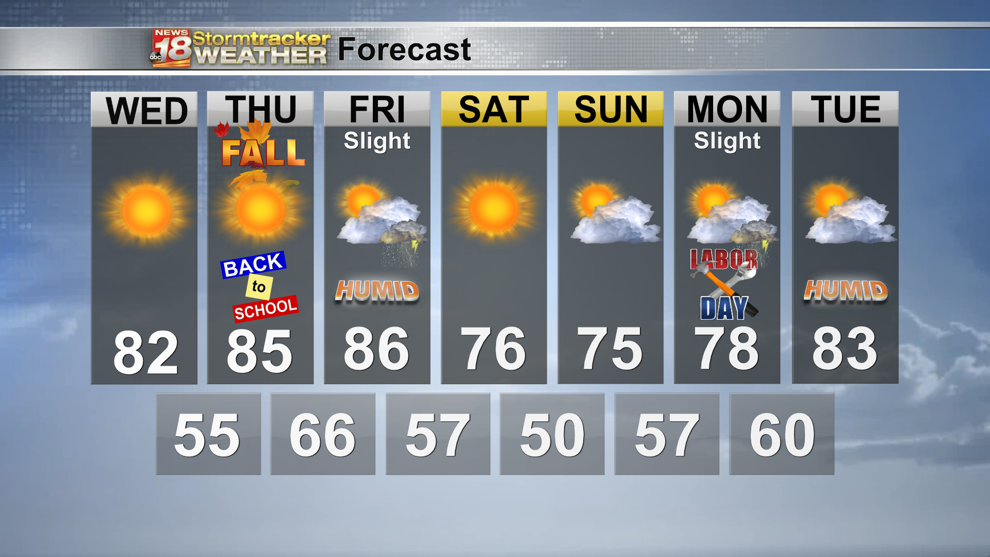 Have an idea for a story?tell us here