ROCKFORD (WREX) — Forecast for rain and storms on and off for the next few days. These storms can cause flooding concerns, so keep an eye on the skies!
Stormy Sunday:
After heavy rain early this morning, the temperature rose quickly to the 80s thanks to the sunshine.
But the sun will also add to the threat of severe weather this afternoon. Nearly all of northern Illinois and southern Wisconsin are highlighted at level 2 at risk of severe weather on a scale of 1 to 5.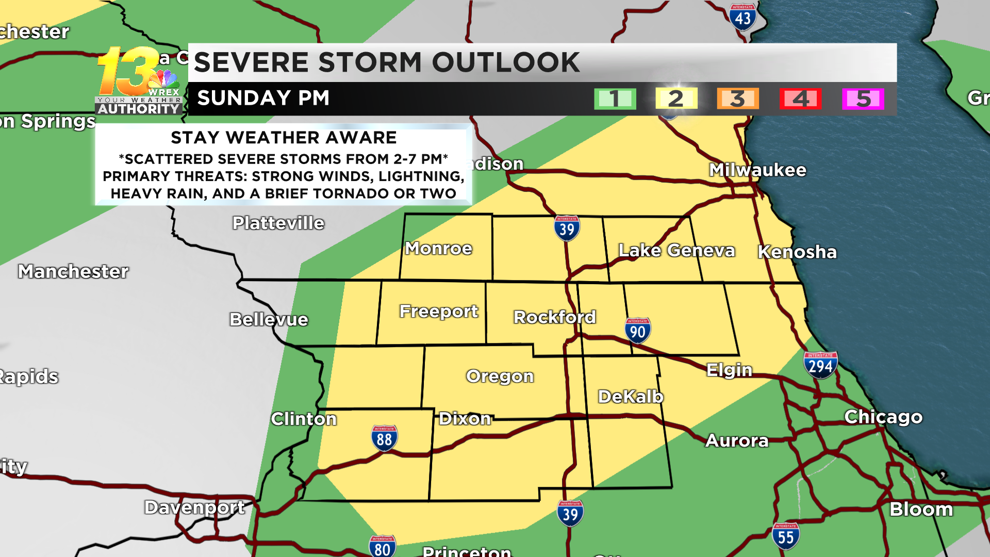 Thunderstorms this afternoon can bring gusts of up to 60 mph, torrential rain and lightning. One or two short tornadoes can also occur as individual thunderstorms move across the region.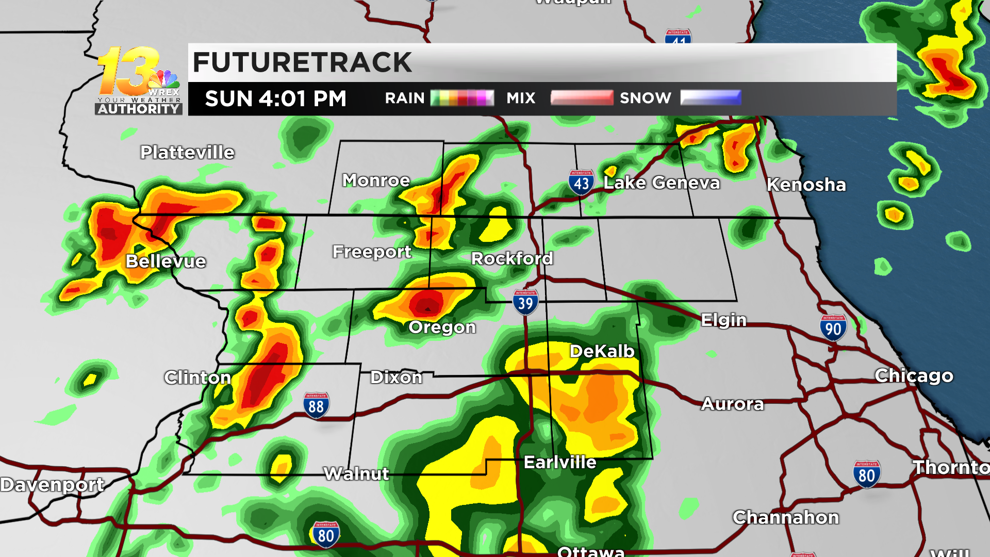 These storms begin to form between 2:00 and 3:00 pm, with severe weather threats continuing into the evening. After sunset, the severe threat subsides, but showers can continue into the night.
Sultry Monday:
Heat and humidity continue to rise during the day on Monday. Similar to today, temperatures on Monday will be in the low to mid 80s, with dew points in the low 70s for the day.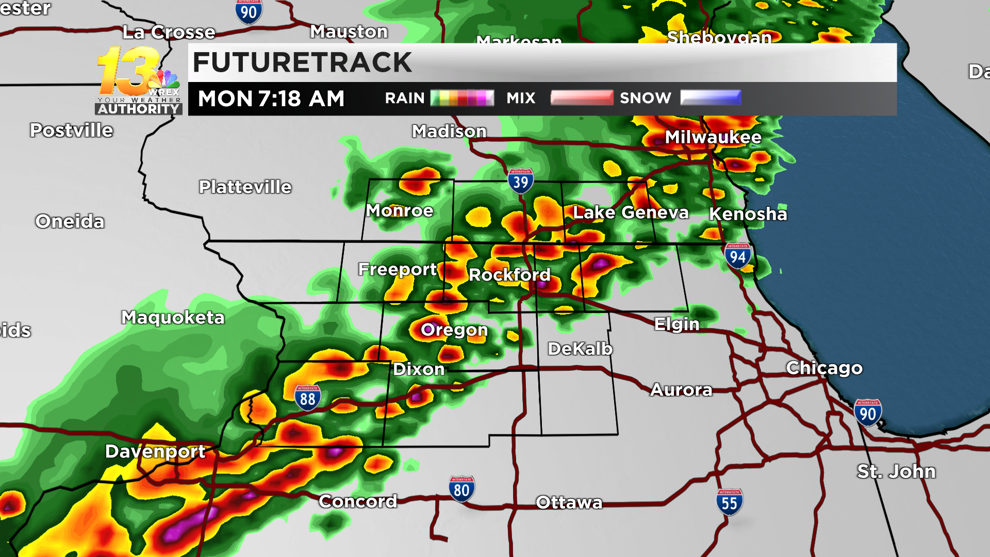 A combination of heat, humidity, and other environmental factors will bring storms back into the late morning and afternoon. This series of rains could lead to flooding, especially as the ground is already soaking wet from Sunday's rains.
Future plans: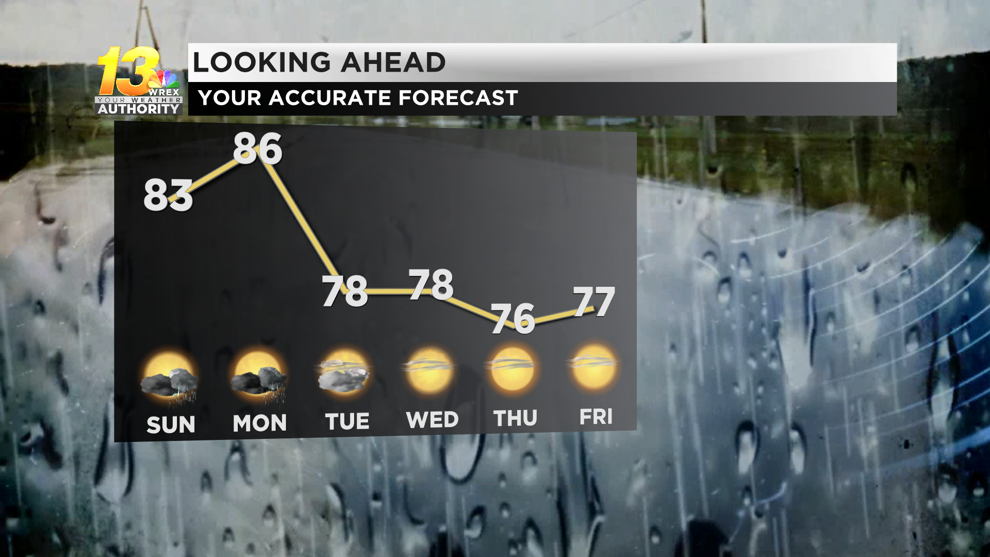 Cooler, drier, and more seasonal conditions will return to the stateline for the rest of the week as the rains subside over the weekend and the cold front moves eastward.