We've all looked up at the stars and wondered what life might be hiding out there. What are the infinite possibilities yet to be discovered in the vast universe?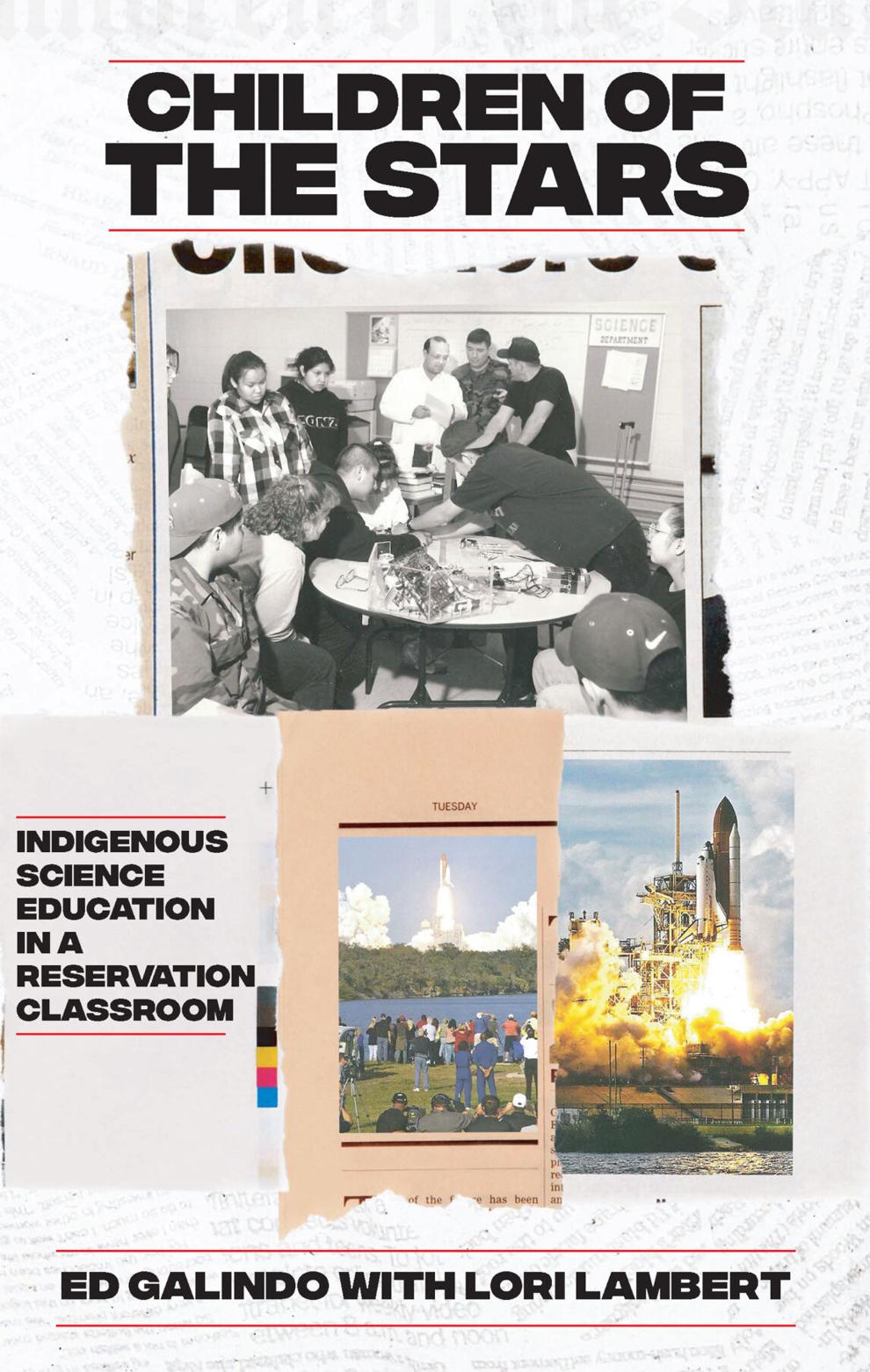 In "Children of the Stars: Indigenous Science Education in the Reservation Classroom," by Ed Galindo and Lori Lambert, high school students on the Fort Hall Reservation in Idaho had the opportunity to explore this wonder.
A lifelong educator and Yaki Indian, Galindo participated in NASA's competitive program in the 1990s, inspiring Shoshone Bannock students who developed experiments for NASA astronauts to navigate in space. share stories.
The first hurdle the students had to overcome was that a teen from a small enclave was hired by NASA, a world-famous agency known for having some of the best minds in the fields of science and space exploration. What kind of knowledge could you provide?
Galindo was convinced that science needed to be explained in a culturally relevant way to inspire students and keep them engaged.
This means that his students' experiments must be based on practices that privilege the land and nature, respecting the land and sea they respect and value.
After much brainstorming, they decided on a sustainable agriculture-inspired research question: Can liquid fertilizer be made in space? If so, use this space fertilizer to grow food. can you
Under the guidance of Galindo, Shoshone Bannock tribe leaders, and the scientific community, the students developed an experiment that transported a mixture of phosphate and water to create a fertilizer that could be used in space. They called this experiment Baby.
Baby was born 2 by 3 feet wide and weighing just under 8 pounds. It was equipped with water lines, a collection bag and an on-board computer. All of these were reserved and designed and built by the All-American Scientific Team.
At 6:15 PM on June 2, 1998, after years of flight testing, insurmountable challenges, and endless perseverance, the Shoshone Bannock Nation officially launched a space race with Baby aboard the STS-91 Discovery. I participated in.
There was a long gap between Western science and indigenous knowledge. After all, what does sacred practice and reverence for the land and sea have to do with science?
The answer is all.
"Children of the Stars" is a reminder that Native Americans have always been scientists. They found that certain vegetation grows better when planted together. to create medicines.
More than ever, our planet desperately needs these values ​​and practices that see it as a resource that we can all use and give back, rather than something that overuses or commoditizes it. This is a practice shared across-the-board by all indigenous peoples, including the people of our islands.
August 9th is celebrated as the International Day of the World's Indigenous Peoples.
"Children of the Stars" celebrates the American Indians, especially the Shoshone Bannock, but makes clear the turbulent history of the American Indian community and the obliteration of their sacred practices in the name of Western science. It is also reminiscent.
Galindo neither denies nor tries to hide the existence of poverty, addiction, and mental health crises in Native American communities born of a violent history.
But in his honest portrayal of life on the reservation, he highlights and emphasizes the success, courage, and resilience that continue to prevail in the shadows of his terrifying past.
"Children of the Stars" is full of humor, touches on lessons of hope and loss, and most importantly, love of one's tribe and oneself.
Some of Galindo's students went on to pursue higher education. Many of them have returned to school to mentor future generations of scientists. Unfortunately, some have joined the stars.
But all of them have achieved far more than what the odds and stats said they couldn't achieve.
Their hard work, courage and determination remind us of what is possible when young people are supported by schools, communities and systems that believe in and invest in them.
They don't just aim for the stars. they land on them.
Via Justine DeFant is a Filipino writer and poet who grew up in Toto village. Find her on her Instagram @a_coldroom_poetry.