When Tanika Davis' son was diagnosed with autism at just two years old, Worimi's mother faced the stigma surrounding developmental disabilities, but was also surprised by Slade's lack of consideration for Indigenous culture.
Key Point:
Tanika Davis realized that medical professionals lacked the necessary knowledge to properly treat and support Indigenous families
She says there is a lack of 'culturally safe' resources for Indigenous children
She started The I Am movement, which provides culturally sensitive educational resources, including flashcards featuring Indigenous artwork.
"It was a bit of a shock," Davis said.
Her young family attended countless health checks and consultations, but medical professionals realized they lacked the necessary knowledge to properly treat and support Indigenous families.
"We thought we would have everything at our fingertips as a family, but unfortunately that was not the case," she said.
Davis said professionals such as speech pathologists and occupational therapists should be made aware of culturally appropriate resources such as Aboriginal books and activities.
"Too often, as an Aboriginal family, we have needed to educate allied health services and professionals about cultural safety and our son's world," she said.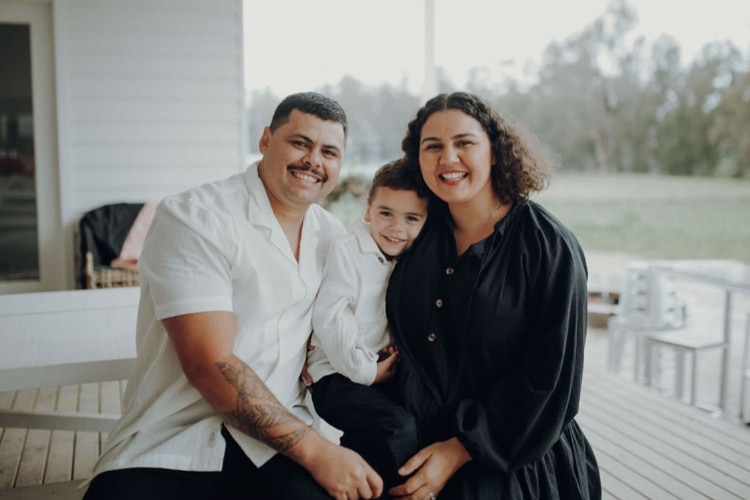 Davis and her husband, Adrian, decided to gather information and reach out to other Indigenous families dealing with autism.
"I did some digging and searching on the internet and reached out to other families in our situation about what they found," she said.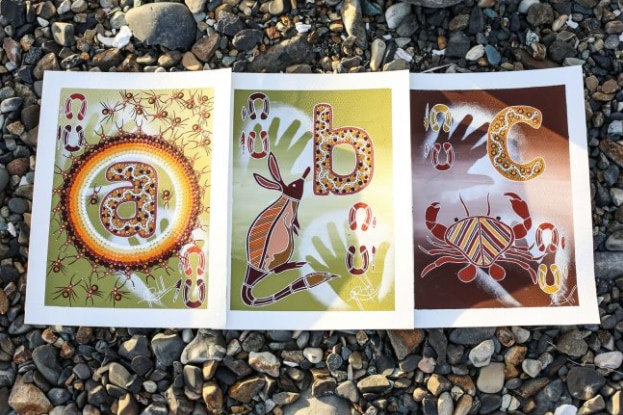 "Often, they couldn't find one that was culturally safe."
At that time, Davis decided to start The I Am, Movement.
The organization provides culturally sensitive educational resources, including flashcards featuring Indigenous artwork.
"As parents, we build this strengths-based approach. In this disability area, we see so many deficit models of what we can't do and why we can't do it," she said. Told.
"For us, it's flipping a coin and saying, 'Our son can do this.'"
Necessity of "safe space"
Along the way, the Davis family noted the growing need for inclusive facilities for people with disabilities at larger community events that children with autism can have difficulty coping with. I started noticing that.
"The concept of disability in our community is an understated one," she said.
To meet this growing need, Davis decided to launch his latest project, The I Am, Space, at one of the biggest events on the Indigenous calendar, the Koori Knockout (also known as the NSW Aboriginal Rugby League Knockout). Did. Audiences from all over the state.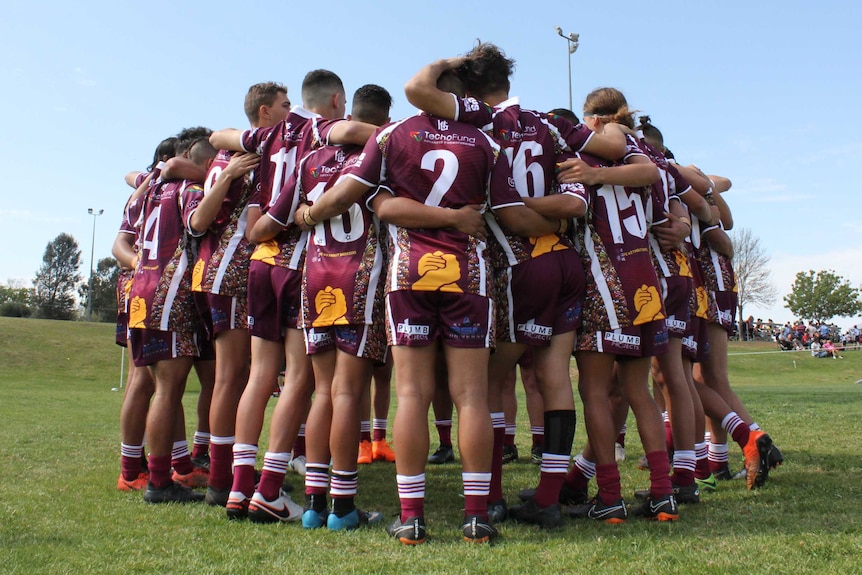 "[The I Am, Space] It's a place that provides a culturally safe and inclusive environment for sensory stimulation and relaxation, and where children and people with other disabilities can be brought," Davis said.
Davis said it will be a curated space for the needs of those who use it and will include qualified support workers.
"Everything we do in that space is Aboriginal and Torres Strait Islander. We've also supported Aboriginal businesses through the process of purchasing items," she said.
Davis partnered with The Disability Trust to bring the multi-sensory space to the upcoming tournament at the end of September.
"For many people, they don't attend these big events because they are so busy, energetic and overwhelmed," said Edward Bart, chief operating officer of the Disability Trust.
"Everything that makes them so much fun can also be quite a barrier for some."
Burt said the nonprofit disability service provider is excited to partner with The I Am, Space.
"It means that families with children with sensory needs who might not otherwise have been able to join, join and just join," he said. rice field.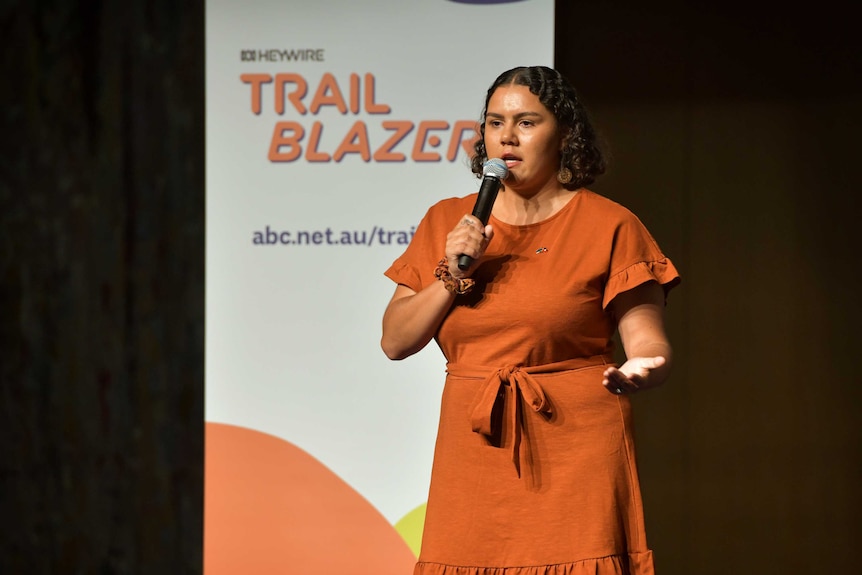 Davis said he wants to expand the service to include NAIDOC events.
"Our opportunities at this point are endless and I hope that we can expand from Koori Knockout and have a long-term perspective.
Families are "forever learning"
Davis said son Slade remained limited in verbal communication, but the family was constantly discovering new things about his personality.
"We're learning the quirky things he really loves and the other things he doesn't really like," Davis said.
"You are forever learning. Every day is a new leap," she said.