Tempe, Arizona – homeless live on the riverbed of Tempe Townlake is being evicted because the city calls conditions in the area unhealthy and unsafe.
The city plans to begin trespass prosecutions on September 1.
The plan has received some criticism, but city officials say conditions in the area are unsafe for human habitation for a number of reasons.
The area of ​​the Salt River bed near Tempe Town Lake is prone to flooding, according to city officials. It is also difficult for first responders to access during a medical call.
No drinking water or toilets.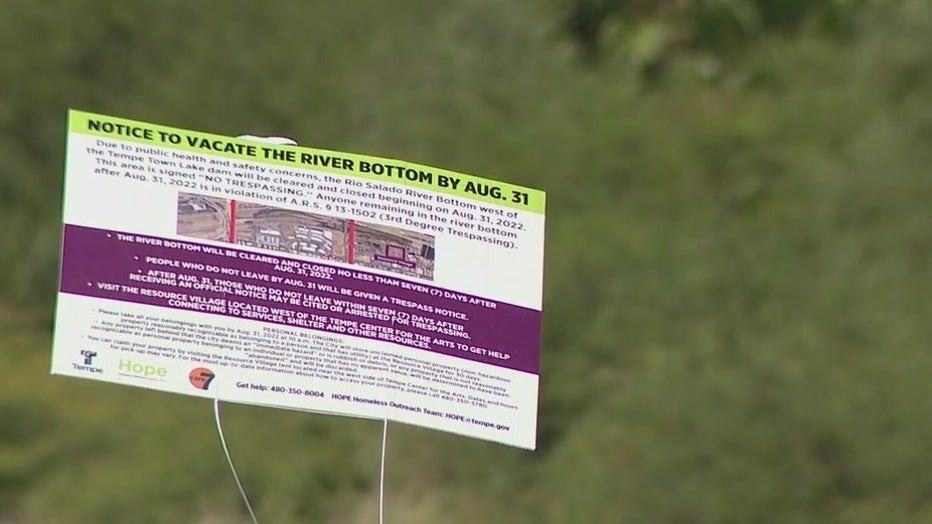 Some people living in Salt River beds have complained about the move, saying they don't trust the city. I am reaching.
Since July, 75 people have joined outreach teams for shelter and other services, according to the city.
"Tackling substance abuse and concrete support for shelter and housing connections are important strategies," said Paul Bentley, Tempe's Deputy Welfare Director.
"Whatever they're going to do to evict us, whatever they can do," said one of the people in the riverbed.
The City also offers the option to store personal items if you choose to use them.
A spokesperson for the Fund for Empowerment, a nonprofit that seeks to help marginalized people, said in part: If they aren't going to the bottom of the river, they aren't paying enough attention to provide benefits to the campers. "
Tempe Homeless Resource: https://bit.ly/3pXUa4v
Arizona Homeless Resource: https://bit.ly/3Rmj6hZ