This morning's lows were 52-56, but today's highs reached 81-86.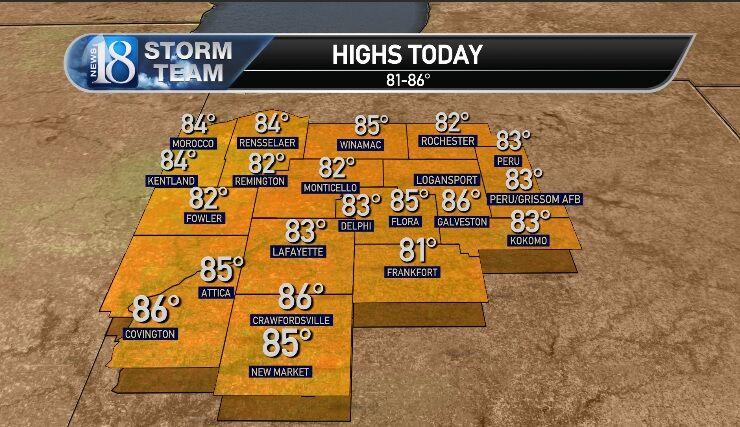 Isolated showers should increase to some sporadic showers and showers on Saturday.
South-southeast to south winds are expected, with maximum temperatures of 81-86 degrees and high humidity (73 degrees dew point).
A few more showers are possible Saturday night, with a low of 65-70 degrees Celsius.
Showers and showers possible Sunday morning, but widespread rain with thunderstorms possible Sunday afternoon through early evening.
Given the periods of higher shear and impressive lift, it's not entirely out of the question to have isolated, embedded, severe storms.
The dew point is between 70 and 73 degrees, and the southerly winds are west to west-northwest.
A high of 72-77 could hit 55-60 on Sunday night.
The rain should stop completely on Sunday night, with partly clear skies.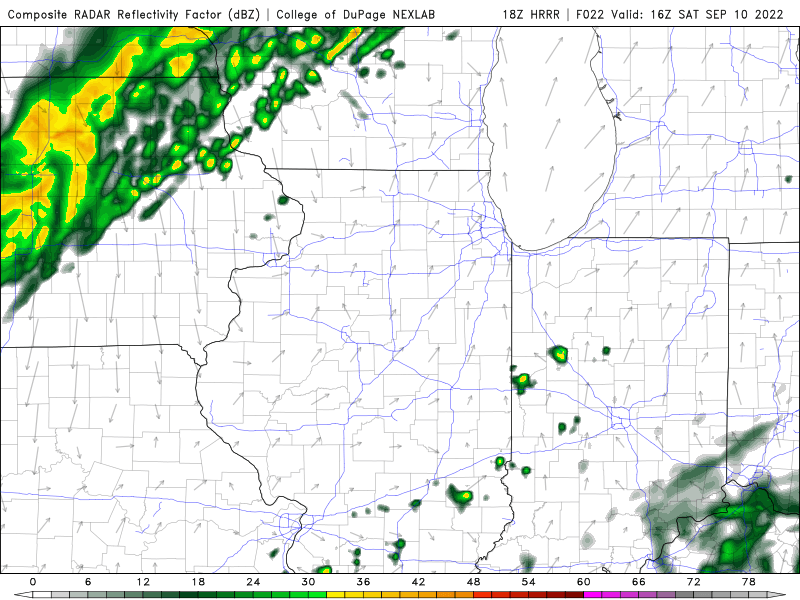 Monday will be cloudy with showers, highs of 68-73 degrees, and northwesterly winds.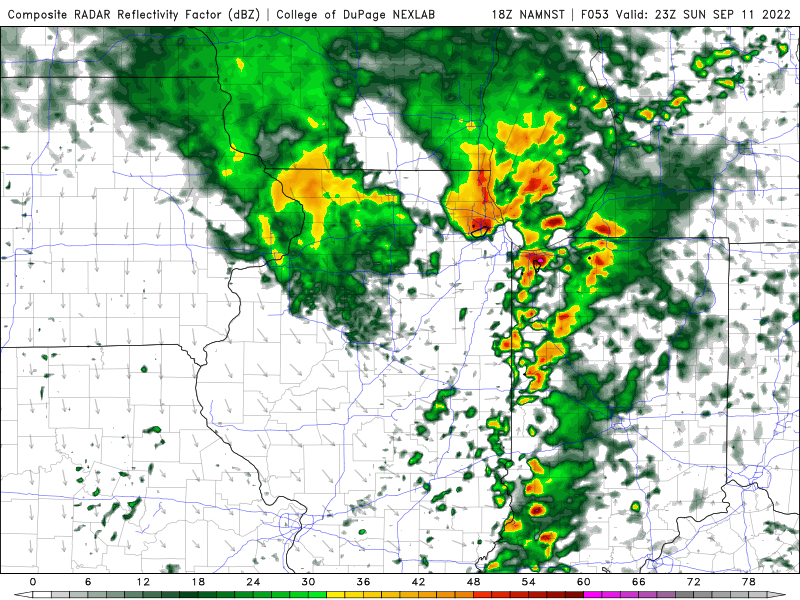 Tuesday will improve, with mid- to late-week warming back to summer-like levels.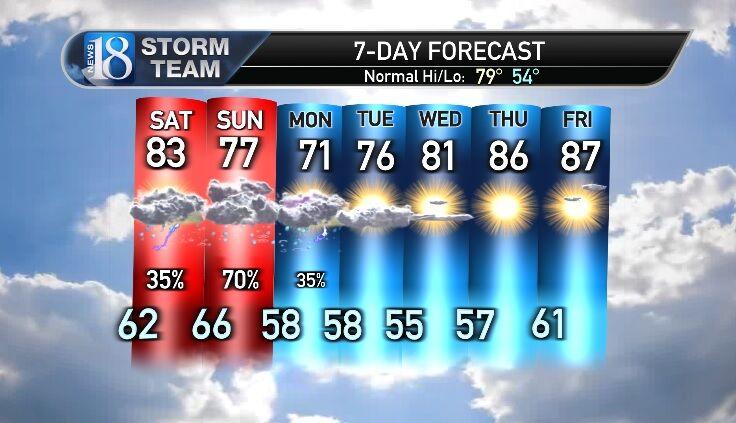 From next weekend to the week of September 12th to 17th, it will be really hot.
Before September 20th, it could hit record heat.
Greater Lafayette's September 17-20 best record is 93-95.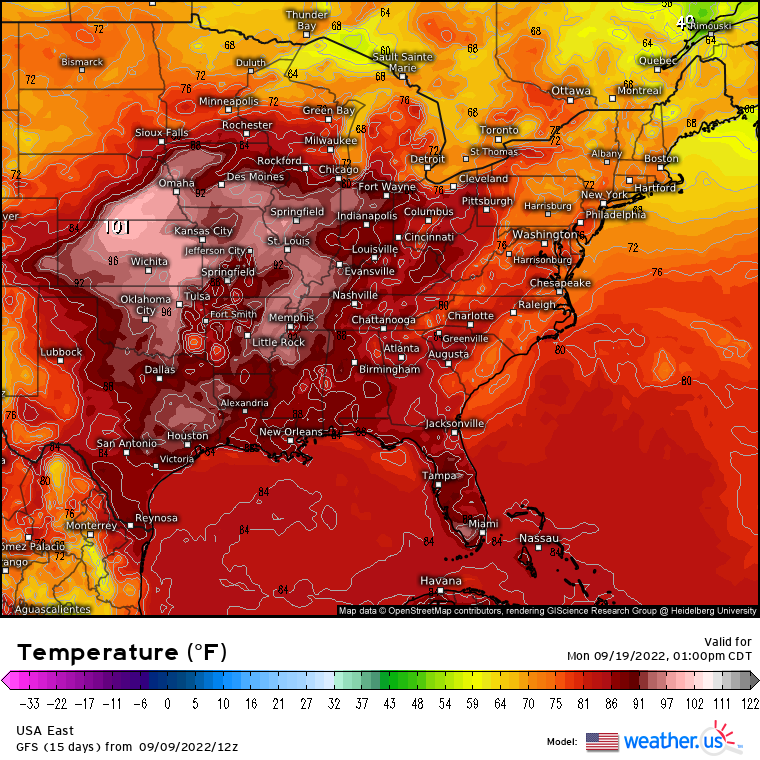 Extreme heat is well represented in the US CFS model.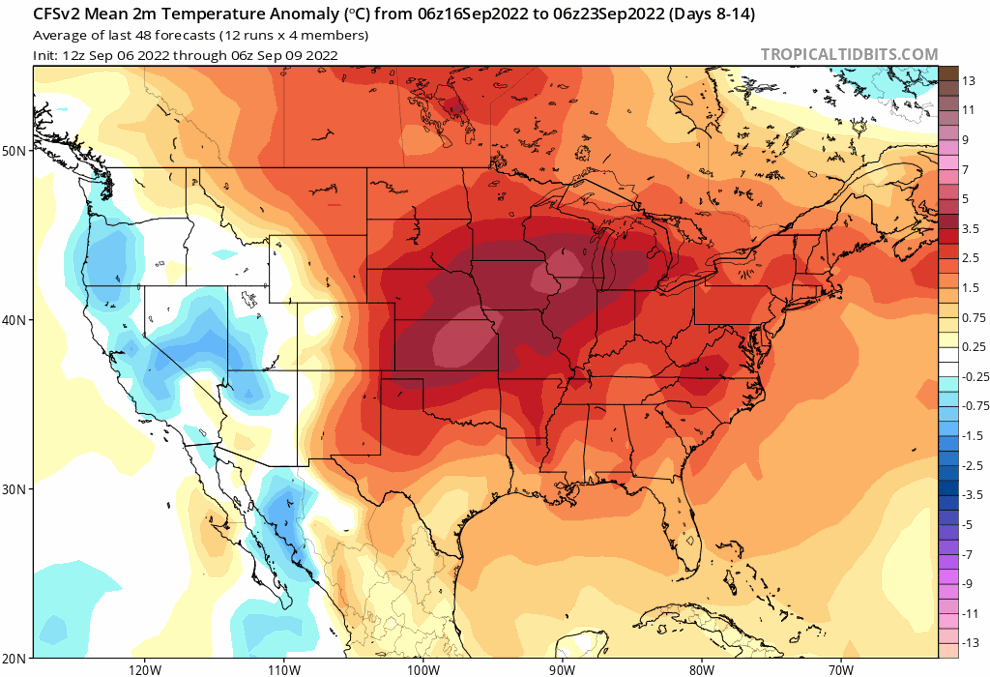 The CIPS analog also indicates heat.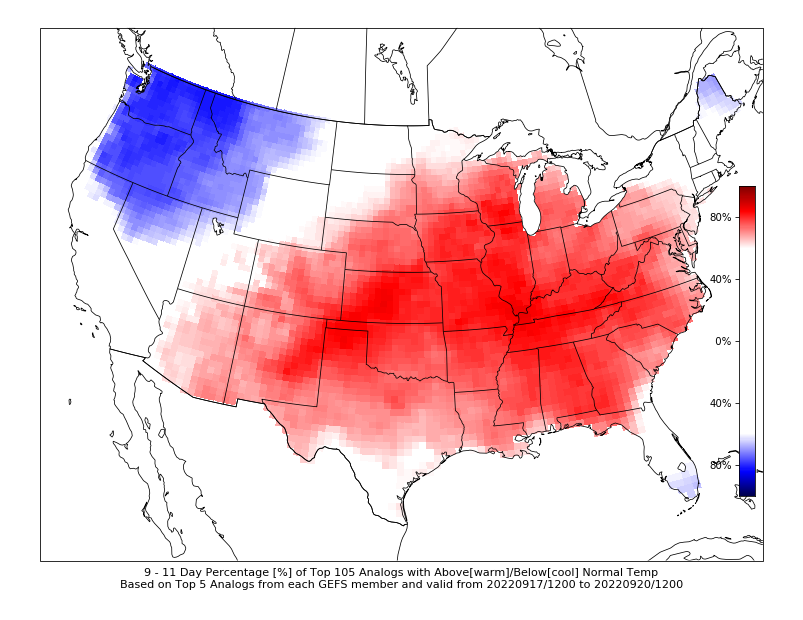 A strong fall-like system with near-record/record warmth and high humidity could bring severe weather from Texas to Wisconsin to Indiana.
A simulated IR image of the Canadian model shows it well.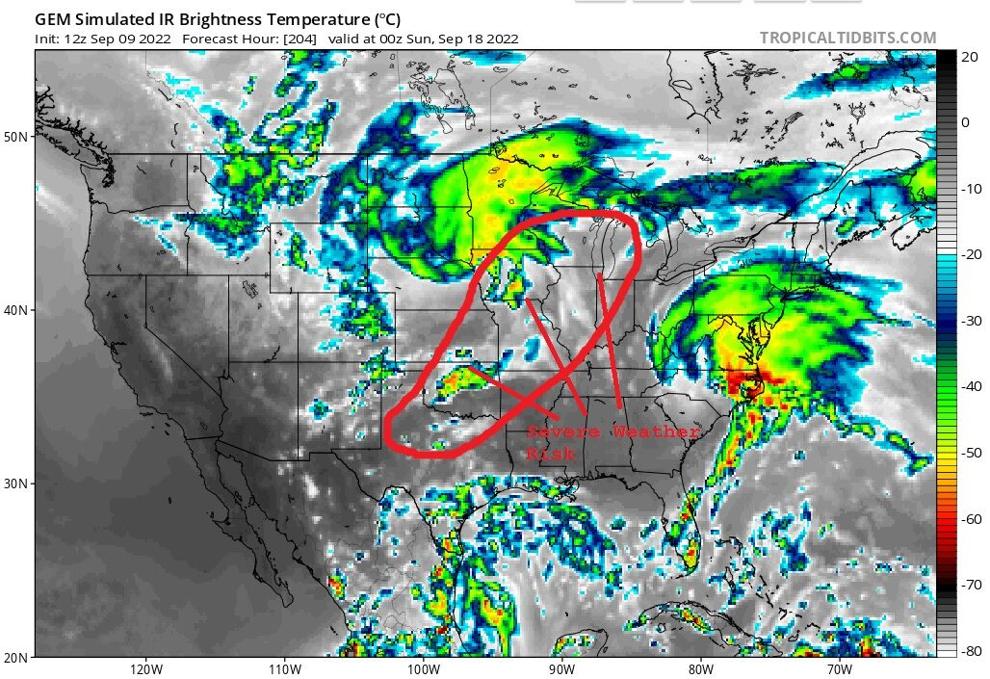 The CIPS analog isn't just heading east, it presents serious risks.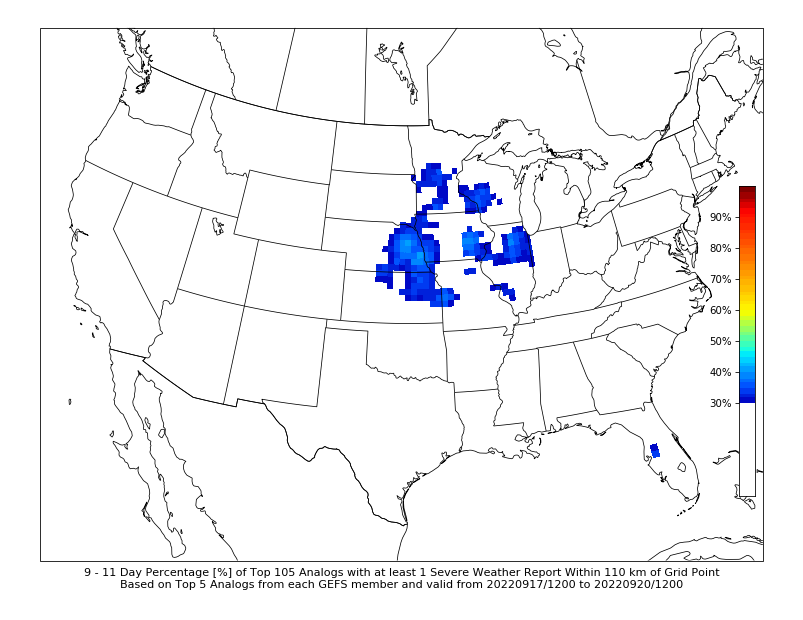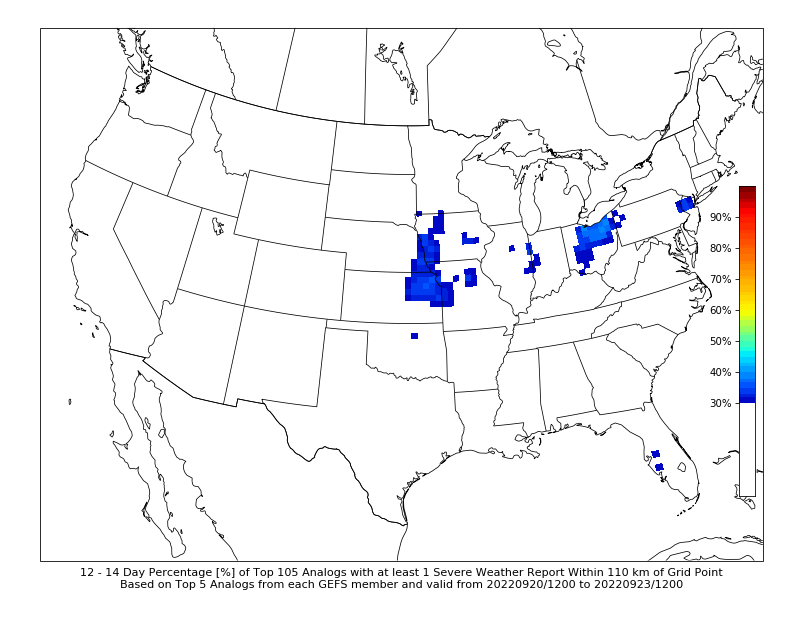 The CIPS analogue shows a high probability of +75 mph gusts.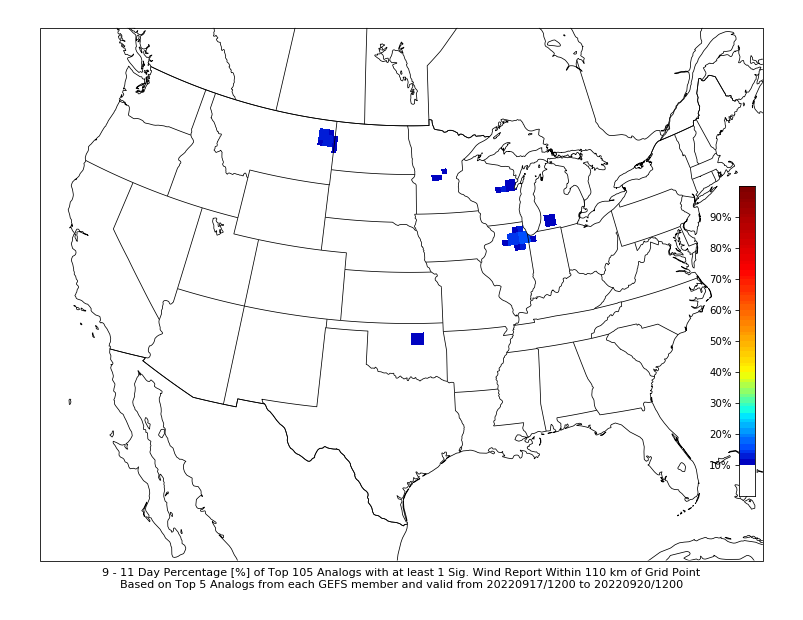 Then, by September 24-25, it should cool off in the late 60s and early 70s, with lows in the 40s and 50s.
Early fall frosts are possible from northern Minnesota and northern Wisconsin to north central Michigan.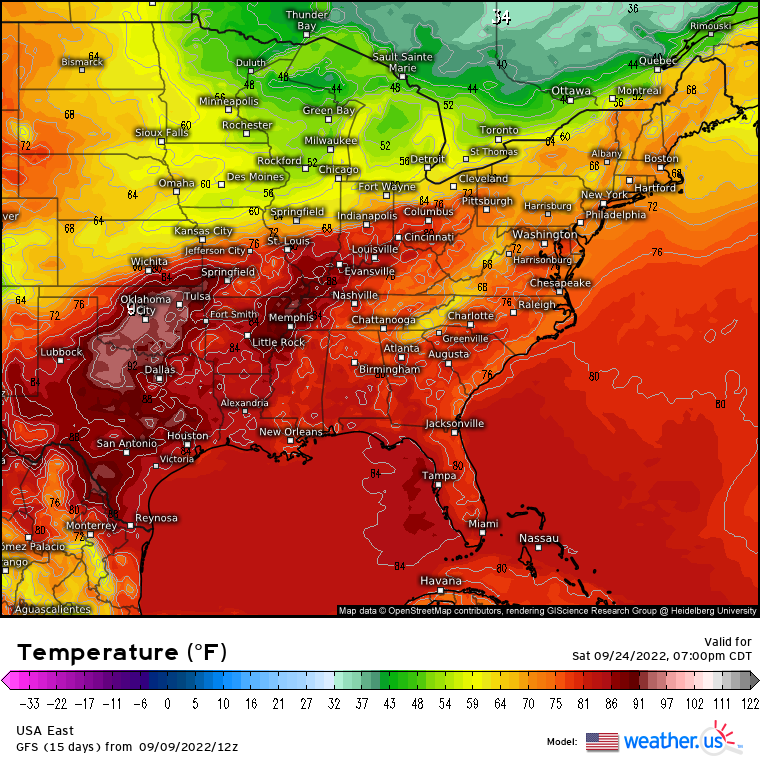 After that, in early October, the theme will be higher than usual.
The normal high/low for the viewing area from October 1-7 is 67-72/43-46 (70/45 Greater Lafayette).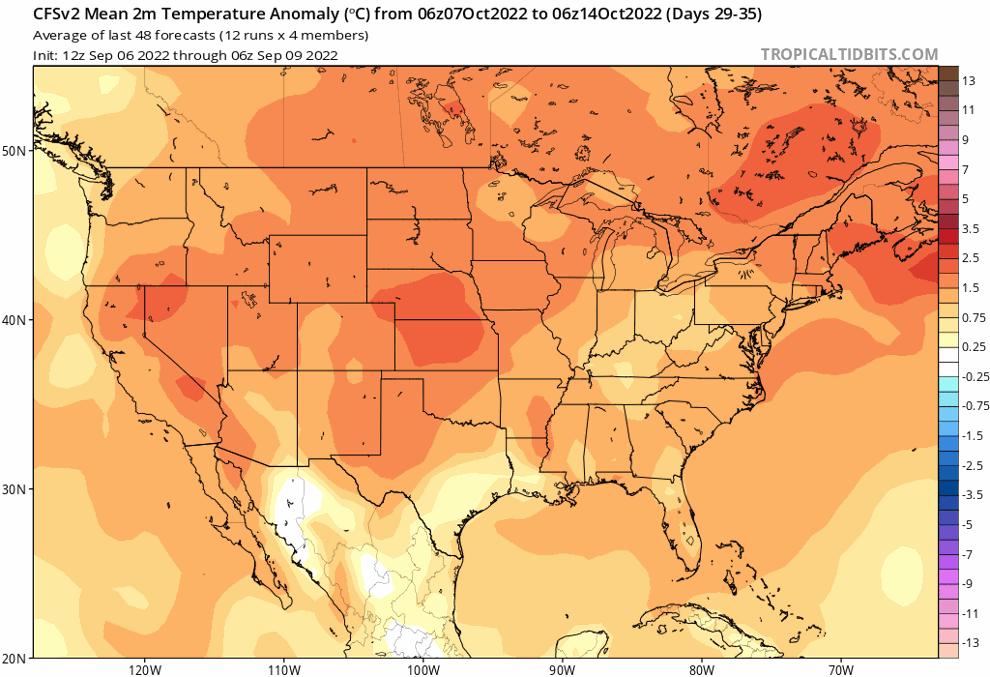 Temperatures continue to be higher than normal in mid-October.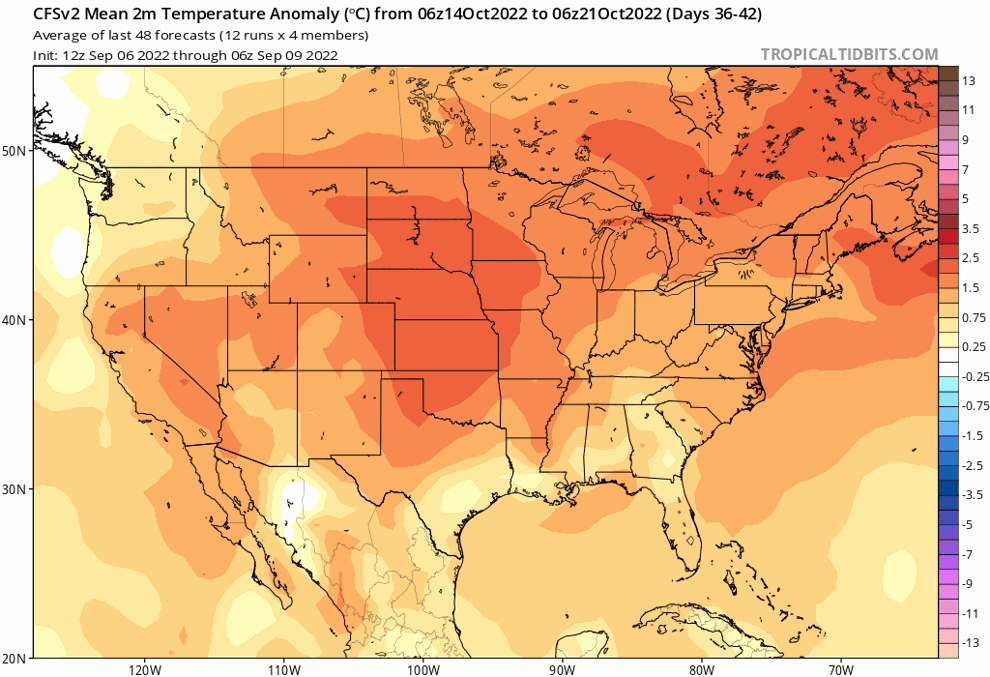 The US CFS model for October is still pretty dry!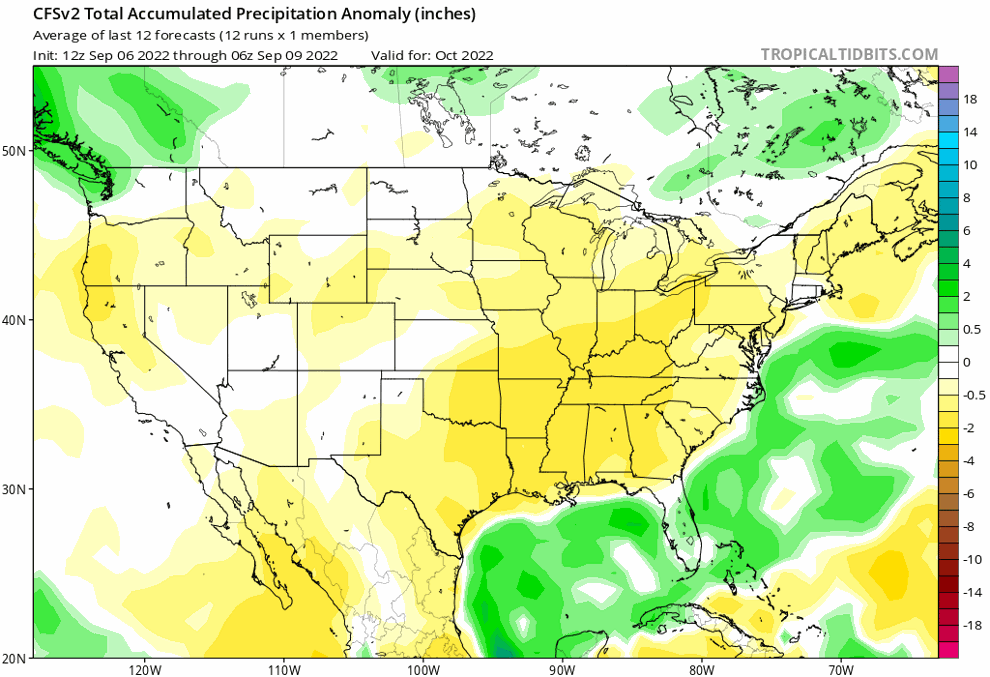 Canada in October is dry.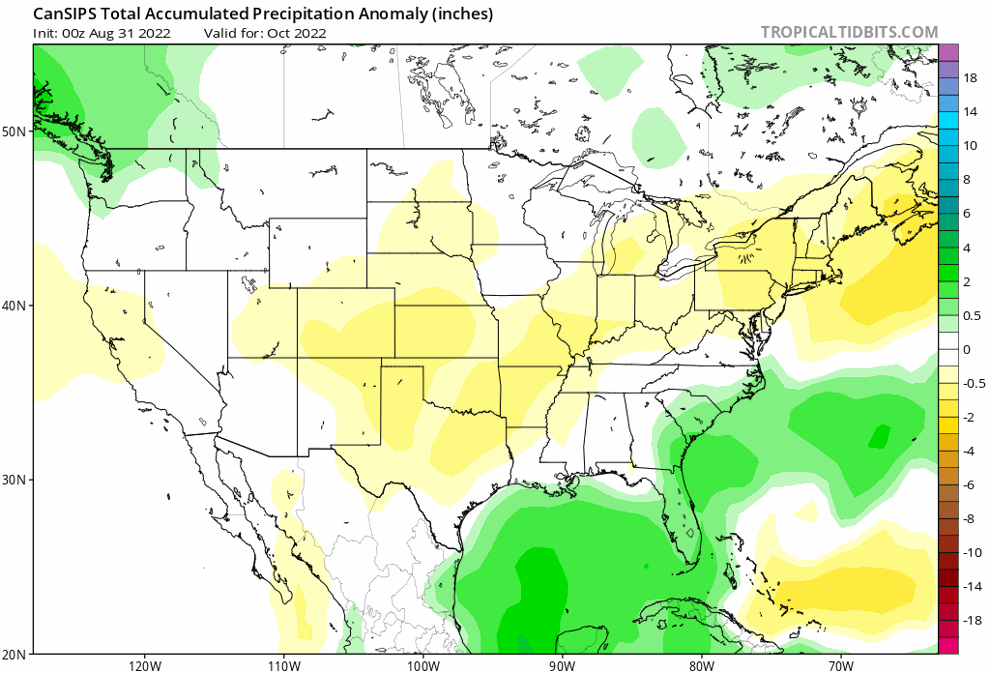 The euro is suggesting a dry spell, but the consensus is not currently overly strong.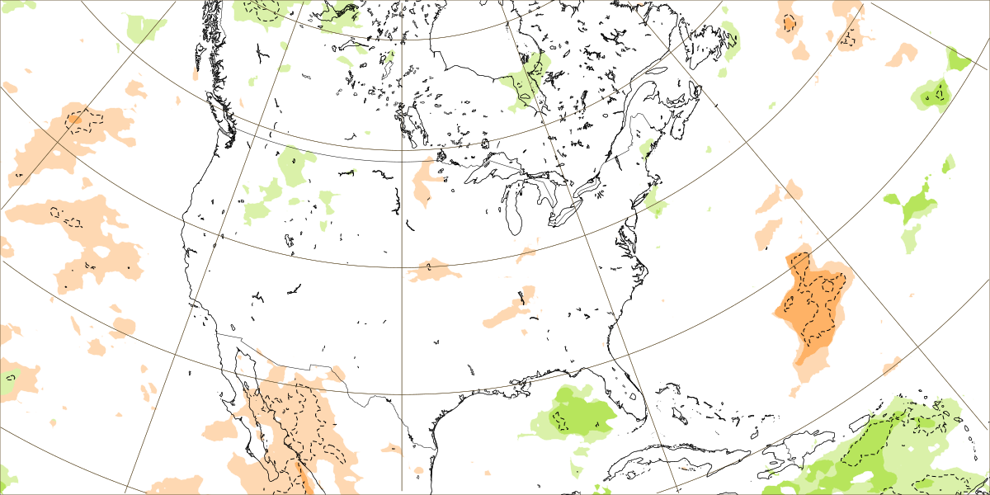 Extended data for Japan actually show above-normal precipitation in mid- to late-October.
However, it is consistent with my analogue, CIPS analogue, and other modeling in the above-normal temperature range through most of October.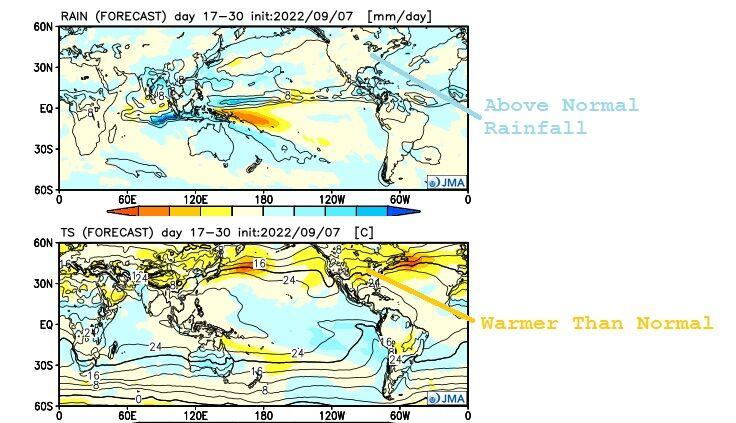 Given the unusually warm waters of the northeastern Pacific, and the possibility of hurricanes in the western and northwestern Pacific, it is likely that a short, fairly good cold spell will occur in late October, in an overall unusually warm month.
It's this freeze that acts as the catalyst for the fall colors to really kick in. Unlike last year when he wasn't cold at all in late October, the 20s could be widely seen.
At that transition, a very strong upper trough can bring bad weather.
Warmer weather in early November followed by the risk of severe weather. Temperatures will then be cooler than normal, and snow may fall after November 15th.
A generally colder, more wintry pattern is expected to continue until December 15, after which a milder, wetter pattern will settle.