The man who dismissed his sister-in-law's plan to paint her room pink is adamant in her support, even though she's only been living there for two months.
The man, u/sthrowaway2828, shared his side of the story on the popular Reddit forum r/AmITheA**hole, garnering 8,600 upvotes and 1,500 comments in 10 hours.[Am I the A**hole] Because you didn't let your sister-in-law paint the room she was staying in? "
The original poster (OP) states that he owns a "fairly large" house with multiple guest rooms. His 23-year-old sister-in-law, "Kana," will stay rent-free in one of these guest rooms for the next two months.
I usually live with my parents, but the house is being renovated and no one can stay during the construction. Her family stays about two hours away from her OP, but he lives only ten minutes from her Kana's place of work.
Her time at her brother-in-law's house is generally going well, but things hit a snag when Kana walks in with a can of paint. When I asked her if she was doing any work, she revealed plans to repaint her room pink. Moreover, she did not stay long.
Kana replied that he had the right to decorate the room however he wanted, but he said it was his house and that if he repainted the room he would kick her out. said the OP should have found a compromise.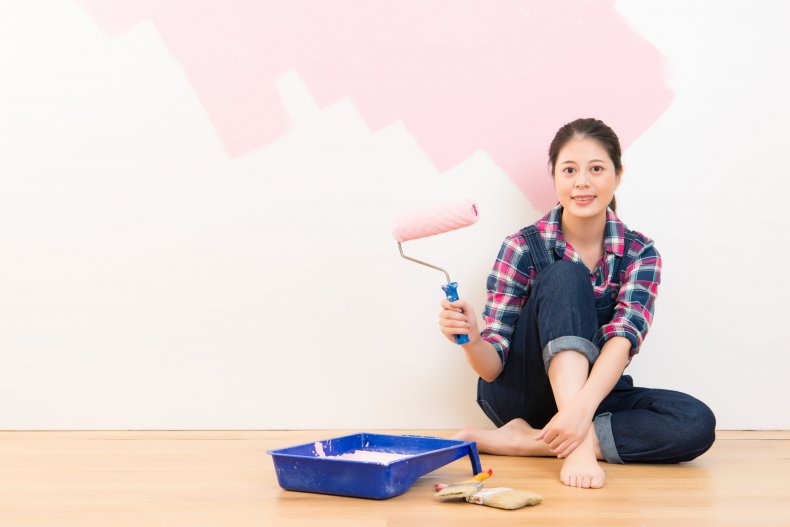 Painting a room is hard work. Only he has to wonder if it's worth painting the room for someone who's only staying for two months. Not only that, but the EPA and Consumer Product Safety Commission recommend letting air out for two to three days before staying in a freshly painted room. He spends 1 day painting and 3 days drying, totaling 4 days, making him 6% of the time Kana lives there.
Newsweek She recently published a story about a woman who had her family paint her room, but didn't specify the specific shade she wanted. That said, it can always be worse than living in a room that isn't the right color.Try living in an area with glass walls.
Reddit quickly took the OP's side and found out why Kana thinks she can paint a room she's only been in for two months.
"[Not the A**hole]It's your home. She is rent free. Tell your dad and her stepmother to take her in so she can paint their room pink.
"Or take their advice and compromise. Sure, she can paint the room pink, but she has to pay two months' rent and paint the room the original color." Yes," added u/bumjiggy.
"[Not the A**hole]Send her to the hotel and bring her paints. It will be interesting to see how they react," suggested u/Schouwer.
"She's entitled as hell, [Not the A**hole]She hasn't even paid her rent and most paying landlords won't let you repaint. She can either return those paint cans or find a new place to stay for free and paint the room," she wrote on u/bird_watch01.
Newsweek Asked u/sthrowaway2828 for comment.