September 1st marked the beginning of a downturn in weather. That said, it's still some time before it's time to take off the fall sweater.
Here in North Carolina, most months of fall can be warmer than normal after a long, hot summer.
Many cities across the state experienced one of the 10 hottest summers on record. Let's see how the heat ranked in some selected locations.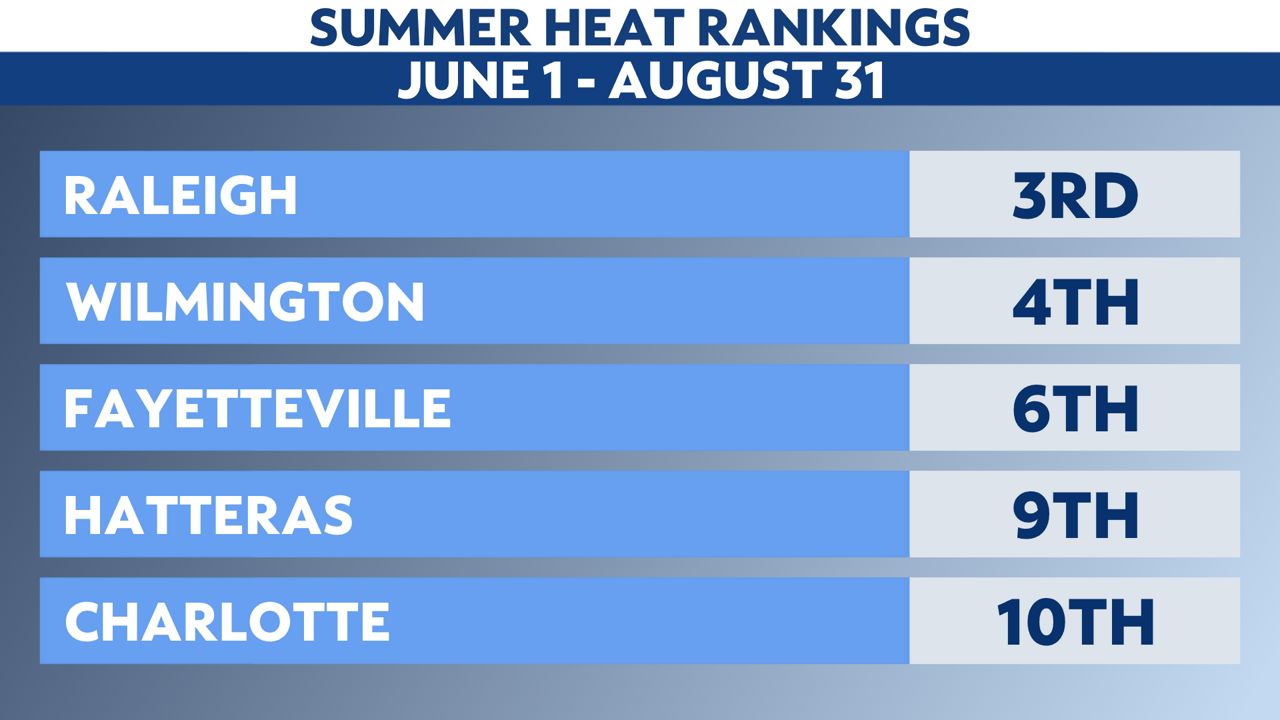 The Climate Prediction Center's long-term outlook for September, October, and November calls for warmer-than-normal temperatures across much of the country.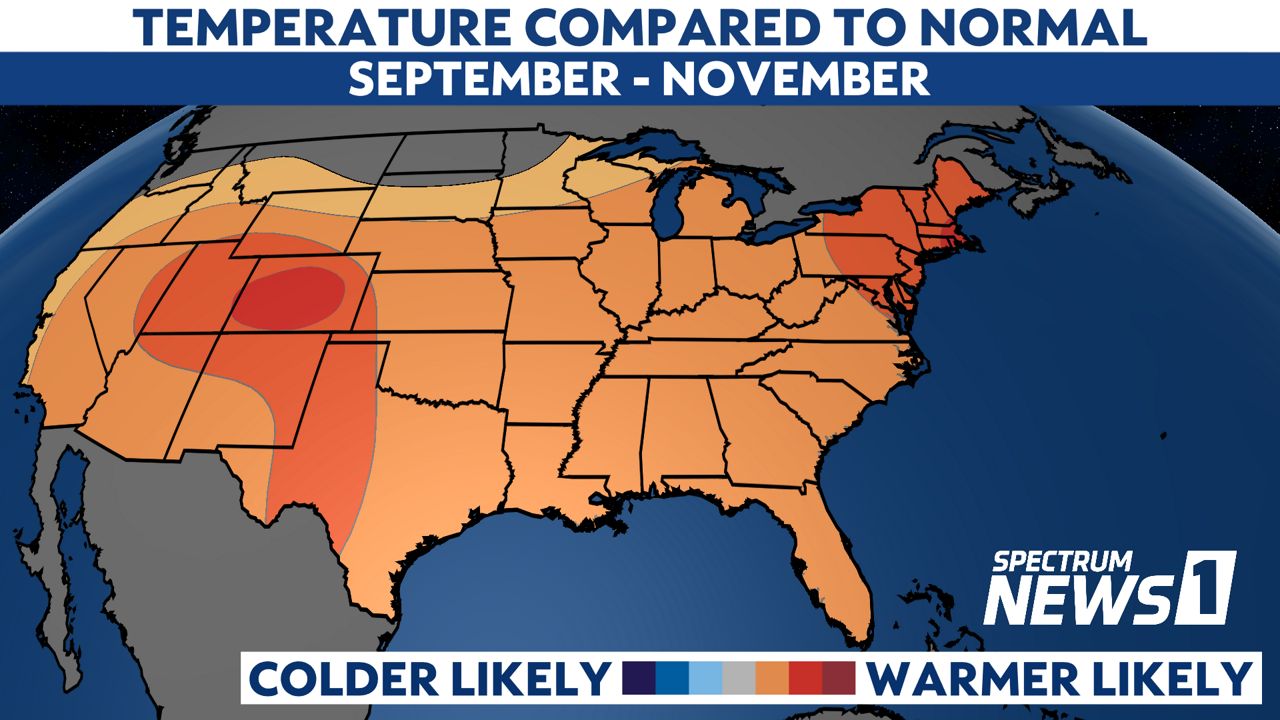 Warm autumn may sound like good news, but it also has its downsides.
Autumn, when warmer than usual, often leads to a longer mosquito and tick season.
It can also mean an extended allergy season, especially for those with ragweed allergies.
However, a warmer-than-usual fall may not come as a big surprise.
View of autumn leaves
It's too early to say how a warmer-than-normal autumn will affect the fall foliage in the mountains this year. Much of that is based on precise weather conditions from late September to early October.
This is the average peak fall foliage date in our state's highlands, according to Appalachian State University.
When does early autumn freeze?
For horticulturists statewide, this fall has been warmer than average, so the growing season may last a little longer. However, this is not a guarantee. There will be a few colder-than-normal days during the three months, but it can still be warmer-than-normal.
Here are the average first-of-season frost days across North Carolina: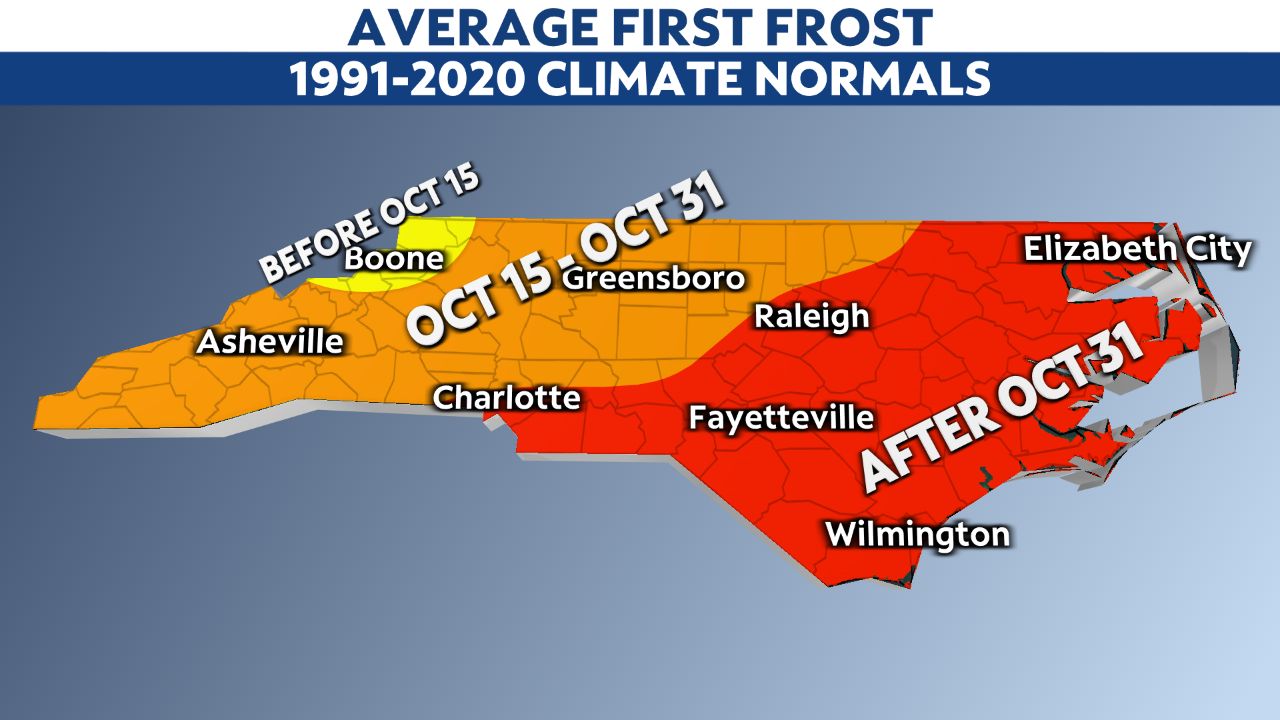 Our team of meteorologists digs deep into meteorological science and analyzes timely weather data and information. To view more articles about weather and climate, visit our Weather Blog section.