The Mississippi governor said Monday night that people in the Mississippi capital are poised to lose running water for an indeterminate period of time.
Governor Tate Reeves said at a press conference that the primary pump at Jackson's main water treatment plant had been damaged and the city was using a spare pump.
Until fixed, Jackson has no reliable running water, affecting up to 180,000 people. The city won't be able to produce enough water for serious needs like fighting fires and flushing toilets, Reeves said.
All Jackson Public schools will move to virtual learning on Tuesday because of water shortages, the school district said.
"We will continue to closely monitor water conditions at our schools on a daily basis and will consult with city officials to determine when it is safe for academics and staff to return for in-person learning," the district said. .
No timeline has been given as to when the main pump will be repaired.
Reeves said authorities will distribute potable and non-potable water to residents.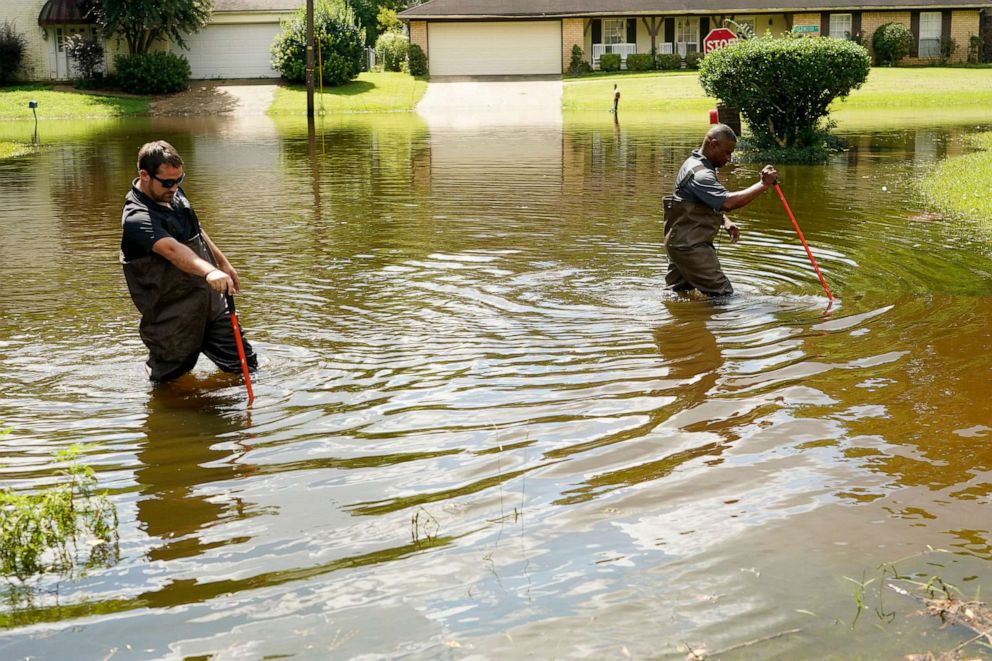 On Friday, the governor was informed that Jackson would not be able to produce enough water for all residents.
Reeves is in the process of declaring a state of emergency, which will allow state officials to better assist Jackson.
on Twitterthe city said it had not cut off water to residents, saying water shortages were expected to continue for several days.
governor Declared A state of emergency Saturday for parts of central Mississippi affected by massive flooding that forced residents to evacuate.
The State of Mississippi has begun emergency maintenance and repairs on Jackson's water system. Officials are warning city residents not to drink the water. This is because the raw water from the reservoir is pushed through the pipes.
Darren Reynolds of ABC News contributed to this report.