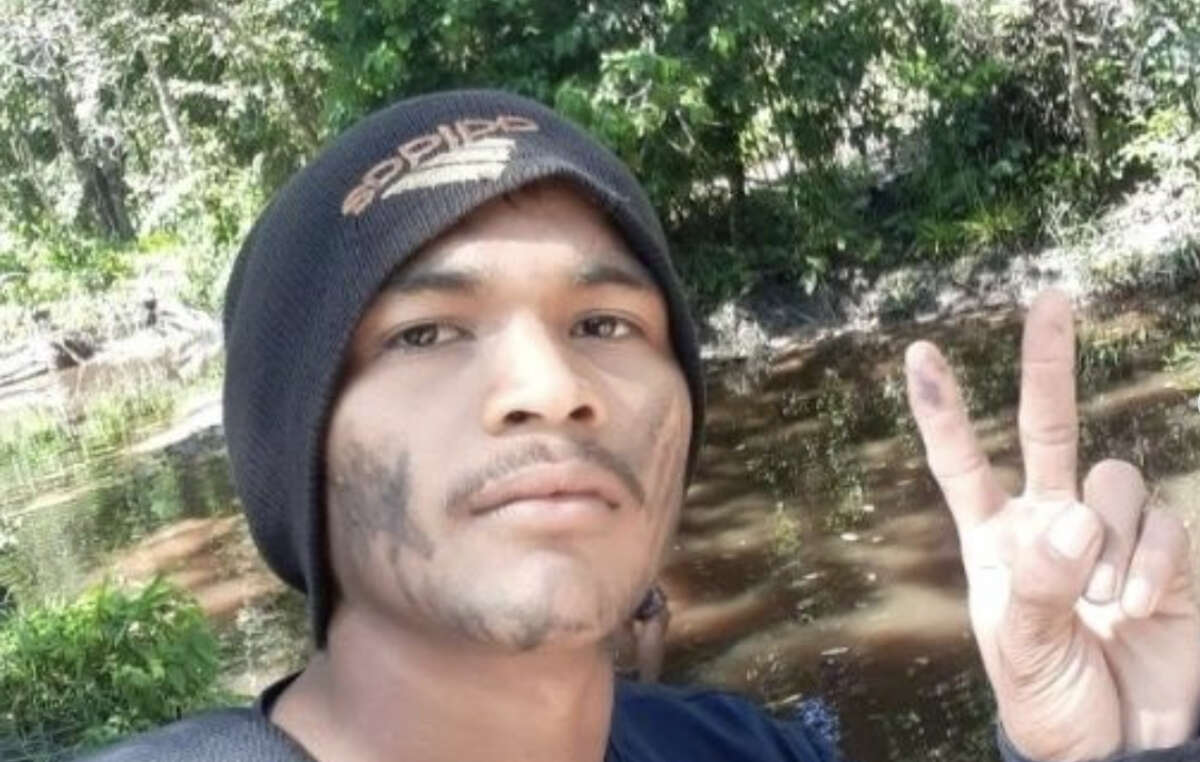 Amazon Guardian Janildo Oliveira Guajjara has been shot dead. ©Social Media
A member of an indigenous group that patrols rainforest territories to evict illegal loggers has been shot dead. A member of this group is his sixth to be murdered in recent years.
Janildo Guajajara was shot dead Saturday in a logging town near the Arariboia Indigenous Reserve in the state of Maranhão where he lived. He was reportedly ambushed while walking down the street.
Members of the Guajjara Tribe have launched the Amazon Guardian Group to protect Arariboia, their forest home that has been badly invaded by illegal loggers and land grabbers, and uncontacted Awa members who live there. increase.
Before the Guardian started working ten years ago, the reserve had 72 illegal logging roads, but now there are only five. Survival has supported the Guardians for many years. Both organizations are calling for a full investigation into Janild's murder.
One of the leaders of the Guardians, Olimpio Guajajara, currently on tour in Europe To highlight their work and the dangers they face and to strengthen international support. He said today, "Another Guardian has been killed – a sixth Guardian has been killed, but none of the other Guardian killers have been punished or put in prison. I am appealing to the Brazilian judiciary so that justice is done for putting the murderer in prison."
The Guardian said in a statement: Since then, he and the other Guardians in his area have been under constant threat, and the threat has escalated.
"For years we have defended our territory, threatened and killed. We oppose violence that kills and destroys and we fight for our lives. We cry for justice and demand an investigation into this and other crimes against the people of Tenetehar (Guajajala).
Survival senior researcher Sarah SchenkerThe Guardian, who accompanied the Guardian on patrol, said today: Powerful forces stealing Indigenous land – gold miners, loggers, land grabbers, agribusinesses, ranchers – think they can do whatever they want and there is complete impunity. There is atmosphere. They are actively encouraged by the current Brazilian government and are being fought back by indigenous peoples across the country.
"Janild knew he might have to pay with his life, but he decided to become a Guardian because he saw no other way out for the future of his family and the forest. Justice must be done for Paulo Paulino Guajajara and all other indigenous peoples killed on the front lines of the ground war, and peoples around the world will fight for uncontacted tribes and all indigenous peoples. For the survival of the tribes and the lands they professionally care for, we must stand stronger than ever to stop the genocide in Brazil and the global forces that foster it. "