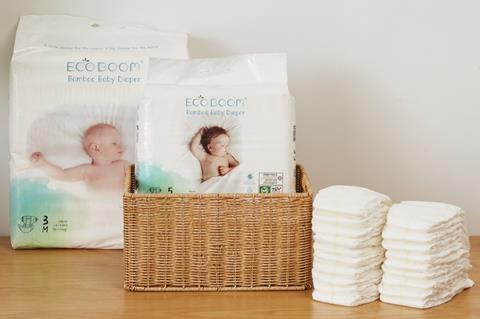 Eco Green Living wants to challenge Cheeky Panda with a range of biodegradable bamboo diapers.
The Ecoboom range includes certified compostable diaper bags, wipes and product bundles (price: £2.99-£149.10).
Bamboo is "seven times more durable, absorbent and soft than cotton," making diapers suitable for "the most sensitive skin," says Eco Green Living. Diapers, which also contain aloe oil to keep baby's skin "soft and delicate," are said to break down within 75 days.
This is "a stark contrast to regular disposable diapers," which can take up to 500 years to decompose, and due to the vast amount of bamboo available and the speed at which it is replenished, He added that it was "great for lowering CO2 naturally".
Eco Green Living, which plants a tree with every purchase, said it "always strives to reduce its carbon footprint". ' was intended, he added.
According to Julie Cook, manager of Eco Green Living, bamboo was an "underrated material." "There is absolutely no need for historical standard disposable products to hit the shelves," she said, adding that the new launch is meant to "challenge the status quo."