A Sky News survey found that one-third of women who report domestic violence to charity are due to the cost of living crisis.
Several victims and charities say the financial pressure on families has led to an "unprecedented level" of women coming forward.
The National Domestic Abuse Helpline has seen record numbers, with one support worker saying she regularly waits up to five hours to get through to a call handler.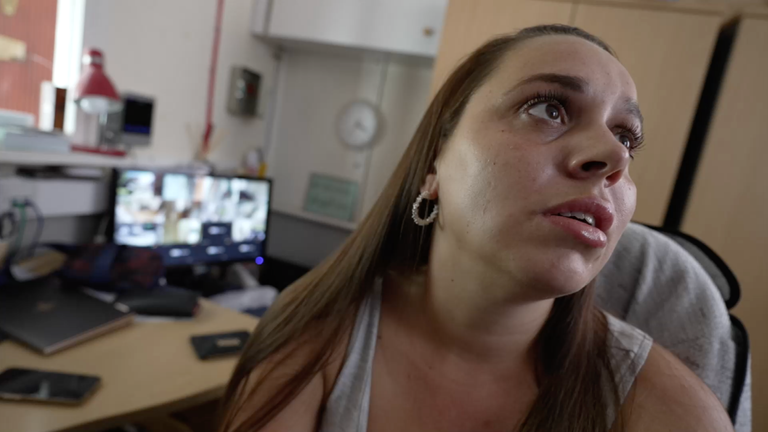 A new study by Women's Aid found that 96% of victims cost of living crisis Abuse is getting worse, with 73% of victims saying they are afraid to leave their abused homes due to financial concerns. Most shelters are full, so those leaving face an uphill battle to find accommodation.
Sophie Jones, Family Support Worker at Cassandra Centre, said: ."
Women's Aid is asking the government for more help. CEO Farah Nazir said: "This crisis is having an unprecedented impact on women and children and requires urgent action.
"We urge governments to provide emergency assistance funds to survivors to offset the impact of the cost of living crisis. We also ask governments to provide utility discounts to domestic abuse services that provide life-saving assistance. ask you to provide
"We are fast approaching the winter months when the crisis will only get worse.Survivors are suffering enough being confined to their homes during COVID. We must provide the necessary assistance to be released."
Labor MP Rosie Duffield was a victim of domestic violence. She testified before the House of Representatives in her 2019.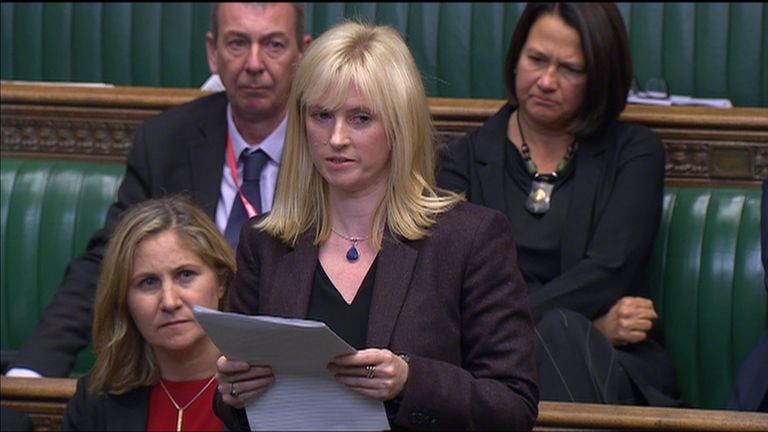 read more:
Rosie Duffield speaks to Sky News about surviving domestic violence
cost of living crisis latest
From domestic violence survivors to law changers
She said: "It's been three years since I did that, but every day a woman was reaching out asking for help. Last night, a woman sent me an email.
"The cost of living is having a huge impact. There are all these factors – extra stress, job insecurity – all of which make life more scary for abuse victims. You walk through the door but , you don't know what you're doing, you're gonna get."
In April, Sky News revealed how. Victims of domestic violence were put in 'horrifying' situationsan ant infestation and a room without windows.
Domestic Abuse: The Hidden Housing Crisis

We have found that thousands of women and children are unable to find permanent accommodation after fleeing their abused homes. often circulates in temporary accommodation for months or even years.
We spoke with a mother who ran away with her young son seven years ago. And they have not yet been offered a permanent home.
The unidentified Karen said, "I naively thought there would be this net to hold and grab you when you were in such a dangerous situation…but unfortunately, that didn't happen.
"There was no help from the local authorities that I deal with. They don't see me as a victim. They only see me as a number. My son is really traumatized. and needs a house. He suffered a lot. He has moved six times in seven years. He is very unhappy.
"I haven't said anything in years because I'm scared. I'm still scared, but there's a growing need to talk and communicate what it really feels like."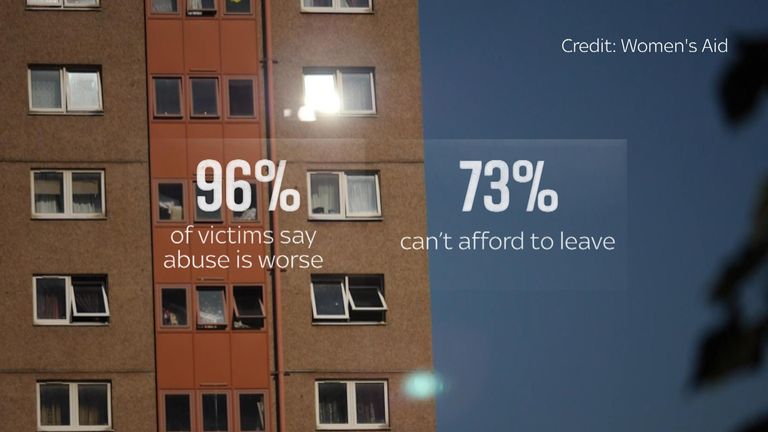 Despite more women coming forward, the latest crime statistics show a 6% drop in domestic violence prosecutions.
The Cassandra Center, an independent charity in south London, supports victims in the capital, but receives no government funding.
We spoke to several victims who have never found justice. One young mother said she was never convicted, even though her partner had been arrested 26 times.
A government spokesperson said: "Domestic abuse is a deadly and devastating crime. Our entire government is committed to ensuring that victims, survivors and their families are fully supported.
"Our domestic abuse program has invested over £230m, including over £140m to support victims and survivors."